Article written by Chelsea Mills at On the Town Magazine and
Behind Your Design
There is a lot of talk about innovation being the key to growing American businesses, but exactly how companies get innovative remains less clearly defined. I had the opportunity to sit down with Matt and Rich Cramer from Dee Cramer in Holly, Michigan, to talk about how diversity has kept them on the forefront of innovation and allowed them to become a business fixture in our community since 1937. Dee Cramer had been featured on the cover of onthetown Magazine in September 1992, and that cover was included again inside the 40th Anniversary edition, earlier in February of this year.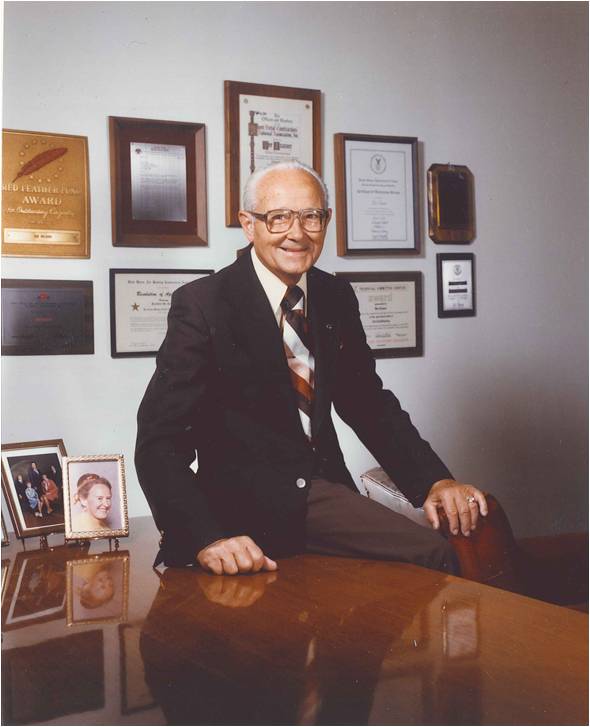 Dee Cramer, Inc. is a third generation, family owned company, which was started by Dee Cramer, and then led by his son Dick, before Matt and Rich took the helm in 2005. Over the past decades, these leaders have been honored with several prestigious awards, including such distinguished recognition as Dick Cramer (2nd generation) being inducted into the 2012 Michigan Construction Hall of Fame, Dee Cramer (grandfather) being SMACNA Contractor of the Year 1983, Dick Cramer as SMACNA Contractor of the Year 1998, and Matt Cramer (3rd generation) as SMACNA Contractor of the Year 2011.
Studies claim that fewer than 10% of family businesses survive to a 3rd generation, which makes Dee Cramer very unique. President Matt Cramer says, "Our grandfather raised our father to be a well-rounded individual and did not force him into the family business. When he was ready, he came onboard. Our father also raised us to be very well-rounded, so we both worked other jobs in other industries, and later, we came back to the family business, [then] by choice."
There are 88 employees of its 190 employees who have been with the company for over 10 years, 43 employees for over 15 years and 23 employees who have been with the company for over 20 years, showing the loyalty and dedication they have for the company. Many of the employees are 2nd and 3rd generation workers as well. Matt explains, "Our company was built on the core values from my grandfather. Our dad continued to build the company on those same values. We proudly continue to build on those same values over 70 years later. We are proud to have a company which allows our employees to live and work in the same community."
Since its inception, Dee Cramer has prided itself on excellence in design, workmanship, competitive pricing and customer service. "Everything we do is intentional," Vice-President Rich Cramer explains. "We stick to things we excel at." And then he adds, "We focus on customer service and provide value when we identify a need in the community." Matt continues, saying, "We are able to take care of our customers better than anyone else." Furthermore, Dee Cramer represents the definition of diversity in our community. From residential heating and cooling services to taking the lead on the one million square foot C.S. Mott Children's & Women's Hospital project, Dee Cramer has proven over and over again to be truly a leader and innovator in their industry.
Many people locally believe Dee Cramer is just a residential company, with few realizing that they are the 13th largest sheet metal contractor in America. While a good portion of their work is on new buildings, they take pride in the work they do servicing mechanical
systems in existing buildings. "Mechanical systems represent a significant capital investment for any building owner. We provide a valuable service maintaining those systems to extend the life of that equipment. The latest technology allows us to measure the capacity and efficiency of existing equipment to help owners know when it makes financial sense to replace it," explains Rich.
Dee Cramer is recognized nationally as an industry leader, with state of the art headquarters, right here in Grand Blanc Township, Michigan. This is not their only location, for they also have a 18,000 square foot fabrication facility in Saginaw, a 20,000 square foot fabrication facility in Wixom, and another 3,300 square foot branch office in Lansing. "We specialize in making difficult projects look easy for customers, primarily in the Midwest, Matt says. And to clarify further, "We are on the cutting edge – we are not inventors, but we are ea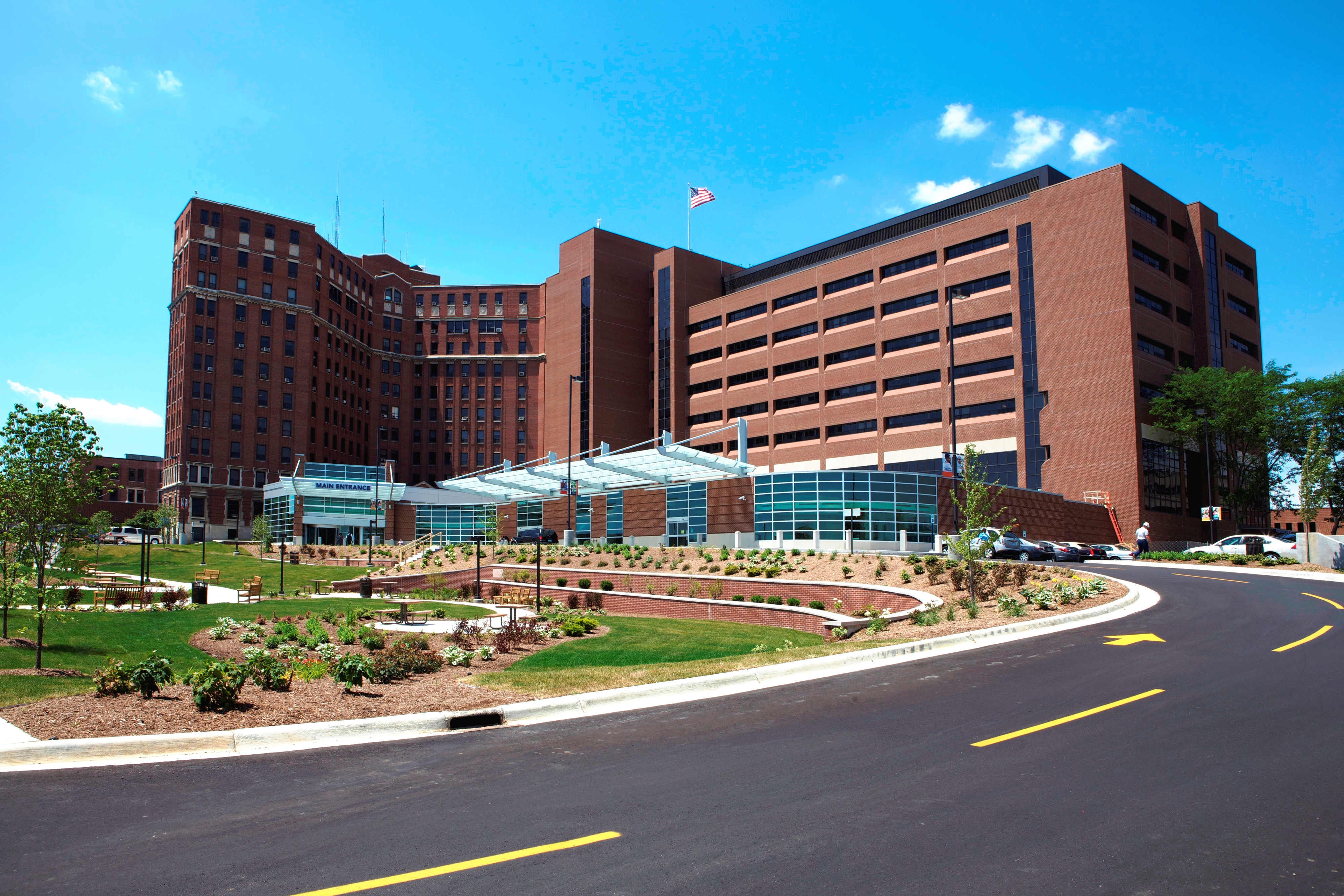 rly adopters of new technology," Rich explains. He is speaking of the BIM technology and IPD Projects which Dee Cramer has adopted early on and allowed to become industry leaders.
BIM (Building Information Modeling) is 3D technology that Dee Cramer has been drawing models in for over 20 years. "By drawing the building in 3D, we are able to allow all the trades to lay in all their contents and systems to ensure [that] everything fits and installs properly before on site construction starts," Matt says, adding, "We are a recognized industry leader in building information modeling." BIM keeps projects under budget and allows them to be completed in a shorter time span when compared to buildings built with traditional methods. One example of how BIM creates efficiencies is represented in how, in the construction of the C.S. Mott Children's and Women's Hospital, BIM was used to map out the hanging points for all the duct work in the entire one million square-foot building. This allowed the crew to install the hangers using GPS coordinates as the floors were being poured so that when the ductwork arrived, the install time was significantly reduced.
In addition, IPD (Integrated Project Delivery) is a new Construction delivery method that Dee Cramer uses to streamline projects by bringing all the key components of the project together for collaboration earlier than they would be in traditional building methods. This brings the owner directly in contact with the trades and allows brainstorming for the best possible way to achieve certain project objectives and project goals. IPD utilizes various specific talents of team members to improve cost effectiveness, minimize waste and ultimately focus on achieving specific owner objectives. The end result of IPD projects is a higher quality project, delivered more quickly, often times under budget, with much higher customer satisfaction in the final product. The Paul F. Reinhart Emergency Trauma Center at Hurley Children's Hospital was the first IPD project in Michigan, and since then, Dee Cramer has successfully completed five more IPD jobs to date.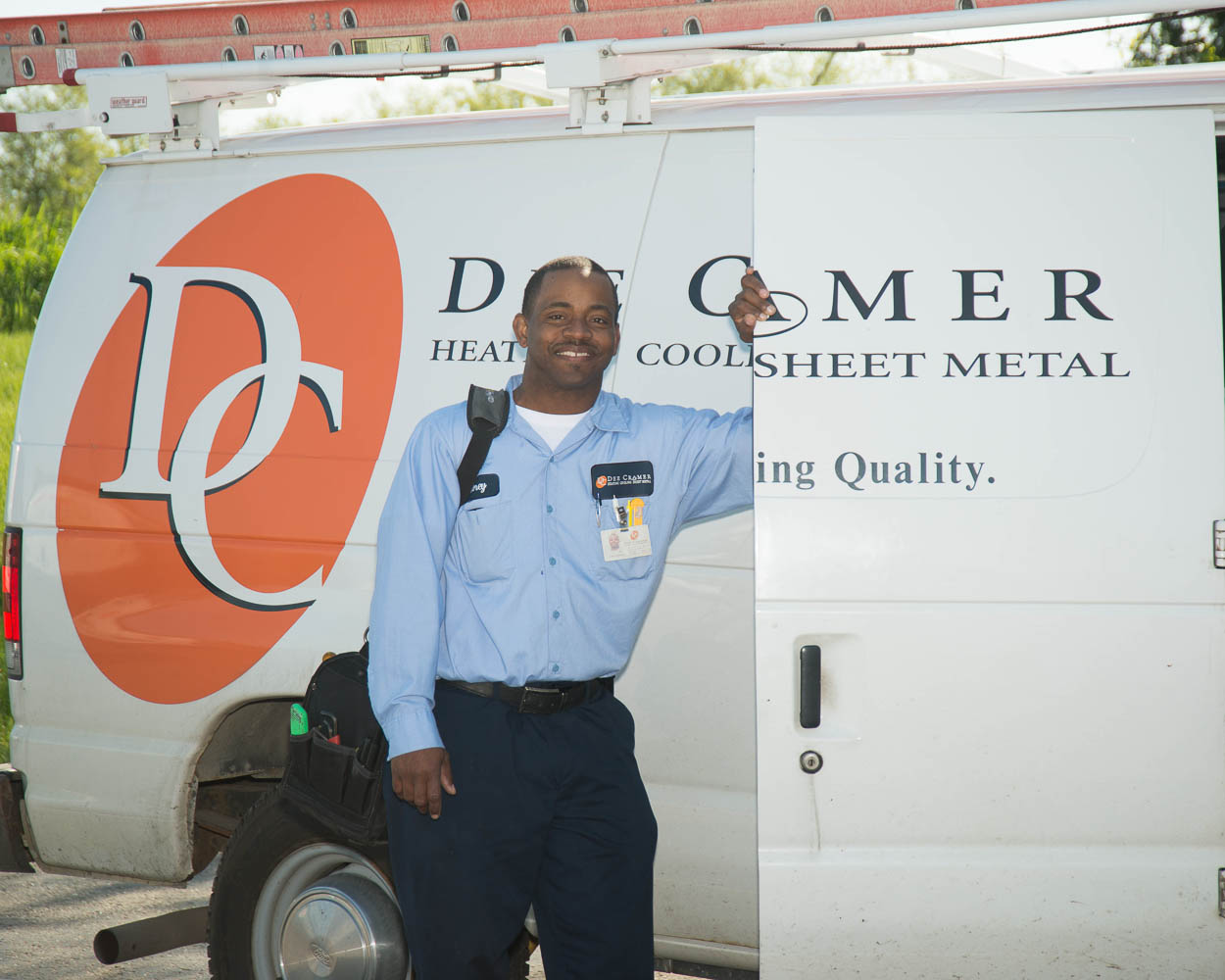 The innovative technologies Dee Cramer adopts come from their participation in the Sheet Metal & Air Conditioning Contractors' National Association (SMACNA) and also from a peer group of other like companies across the country. Dee Cramer is recognized nationally as an industry leader for their peer group and SMACNA. Dee Cramer is also a big believer in giving back and investing in their local communities. They change the sign in front of their Grand Blanc Twp. facility every October for breast cancer awareness, participate in the breast cancer walk, support the Boys and Girls Club of Flint, as well as Big Brothers Big Sisters, United Way, Habitat for Humanity, Christmas in Action and Hurley Children's Hospital.
For additional information about Dee Cramer or to contact them for their services, visit www.DeeCramer.com.